Paradise Rotary
People of Action, Rebuilding the Ridge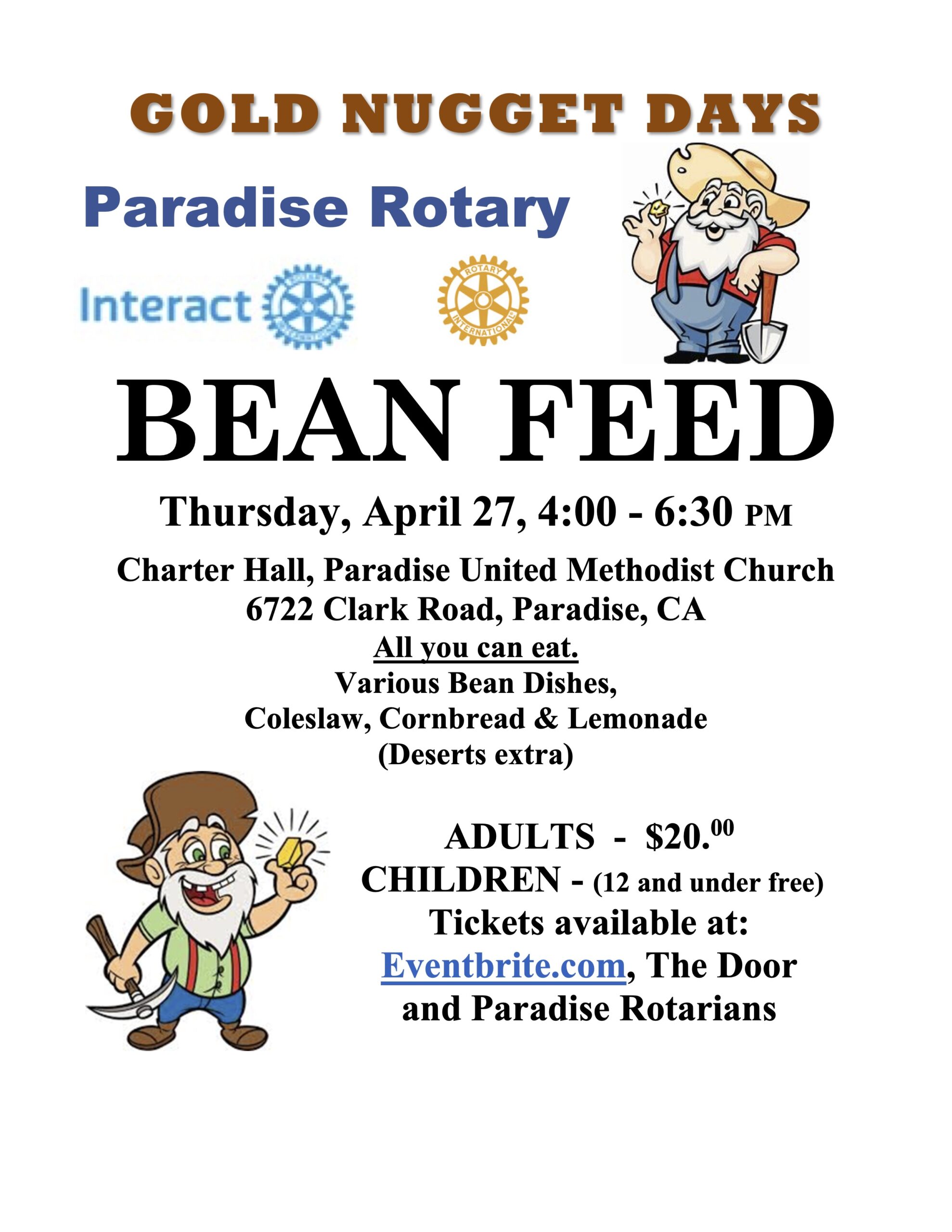 If you're looking for a rib-sticking meal and some good fellowship, come on over to the Paradise Rotary and Interact Club Bean Feed on Thursday, April 27, kicking off the Gold Nugget Days celebration.  Doors will be open from 4:00 until 6:30 PM.   You'll find the Bean Feed at the Charter Hall of the Paradise Methodist Church, 6722 Clark Road in Paradise.
Lunch Meetings
Thursdays, Noon
Terry Ashe Park Rec. Center
6626 Skyway, Paradise, CA 95969
Please visit our Facebook page for the most up to date meeting information.
Member Portal
Members of the Rotary Club of Paradise can access the portal here: Rotary Member Portal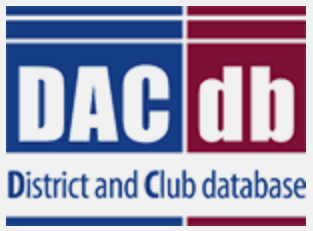 Vocations Committee
Rotary Club of Paradise
Creating Bridges between Students, Educators, and Businesses Working to inspire the community to see the Career potential in the local area. Helping Support a thriving local business community.
Join Our Club
Are you interesting in becoming more involved in the Paradise community and helping with the rebuild effort? The Rotary Club of Paradise may be the right fit for you. Read more about why Rotary is important and how it enriches the lives of our members by using the link below.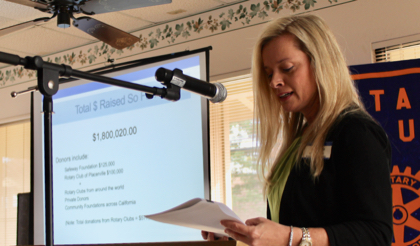 All Its Name Implies

A Documentary about Paradise and the Camp Fire
"All Its Name Implies" is directed by Ev Durán, who grew up in Paradise, and his love and intimate knowledge of his hometown shines through in every aspect of the film. This gives the viewer a unique, inside perspective on the town of Paradise, and what makes it so special.

By renting or purchasing this film, you are directly aiding the town of Paradise. 65% of all money raised will be donated to charities that benefit the people of Paradise and their rebuilding efforts.